Youth Lagoon - Live at Pitchfork Paris
This is so perfect.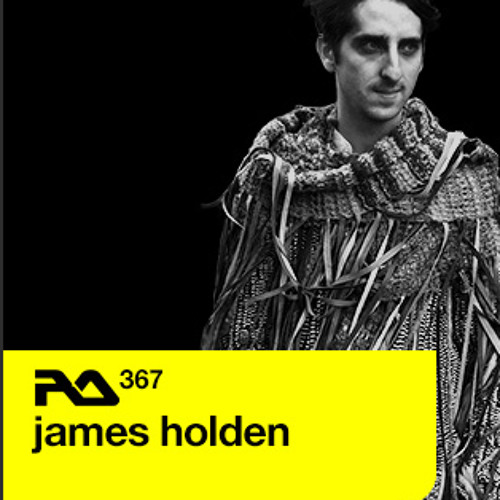 James Holden - Resident Advisor Mix(RA - 2013)
Holden has been sort of unstoppable this year. The Inheritors can be difficult to stomach front to back, but repeat listens of "Renata" and the title track rendered him a complete genius alone. He doesn't do things normally. Here he's made sure his wobbly signature lands on this mix, sure he's using a couple of custom made DOWO controllers, a dodgy mixer, a delay pedal (tick) yeah yeah…. But what's that you're hearing? That's a Drawmer tube compressor! Sounds weird doesn't it! Kind of like being in a sexy party cave. It transforms some very familiar moments (Andy Stott) and some not so familiar unexpected ones into something cavernous and alien. Inspired and nostalgic opener included as well, this is a great mental entry point for the complexity of The Inheritors.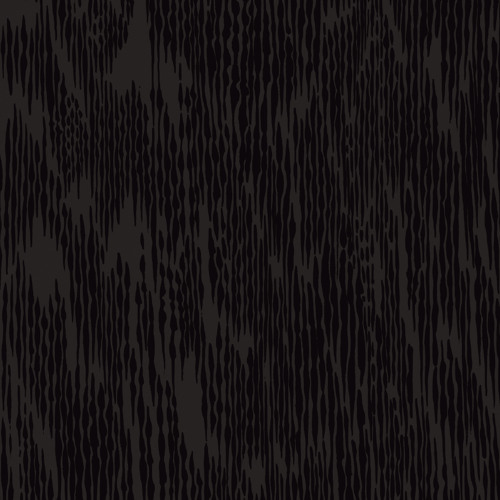 Raum - Event Of You Leaving (Glass, house - 2013) 
Liz Harris/Grouper is already responsible for the Incredible Man Who Died In His Boat, a record recorded a few years ago that finally got the chance to haunt us this year. I love Liz's music so so much and I always have, but that record is by far my favourite of all her works combined, and it's pretty high up that end of year list I've been writing. The tracks feel song based rather than drone based and stripped of the sic-fi gaze of her more recent work. They reminded me of spending time at the beach as a kid, not really being happy because I was so overwhelmed with how beautiful the world was. 
Liz has never been a stranger to collaborations that are often enjoyable but they have never threatened to overshadow her work as a solo artist - until now. This record with Jefre cantu- Ledesma is not exactly a side project, it's a very dense and complex piece of music and took two years to create. It's easy on one listen to see why. I though that maybe The Man Who Died In his Boat and Dragging A Dead Deer were Liz operating at her best - as songwriter - that she would never rival drone legends like Hecker in creating pieces of music that leave you rattled after front to back listens whilst operating at the other extreme of the craft. I'm wonderfully wrong. These tracks could be described as her most ambient yet, drones that feel too big for the speakers that hold them. Yet they are completely emotionally taxing as The Man Who Died in His Boat was and cumulatively some of the most visceral music 2013 has seen. "Blood Moon" is the best example of how well the two work together. It's a full throttle assault of mbv style distortion, Liz's voice layered underneath to form choir girls trapped within a mist. Then everything falls away as if a curtain has been pulled from a window. It's like emerging from the depths of a lake to a crystal blue sky in a forest with nobody around for miles. 
It has an uneasy ending. If a lot of Liz's records have been about unknowns, and death, this is the most grounded in romance. As it draws to a close It feels weightless, breathless and exhausted whilst strangely content in the beauty that is its own sadness. If you're going to listen to one drone record this year it should probably be this, I'd recommend avoiding doing it alone.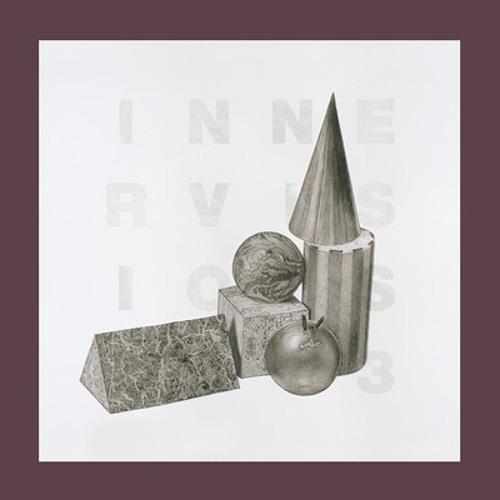 Ten Walls –Gotham EP (Innervisions - 2013)
This is one of those brilliant things I just forgot to post here but it's pretty year defining so I better get on with it. The title track is so hard to fuck with – a gorgeous lazy lullaby synth line glides playfully over the top of these straight faced claps and bass underlays. It's powerful and copping a bunch of scene support, you've probably already partied to it and not realised. Definitely one of the better deep house tracks of the year and the rest of the EP isn't half bad either.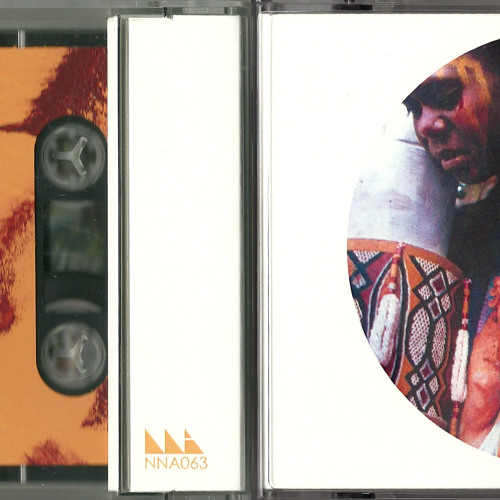 Ahnnu –Battered Sphinx (NNA tapes – 2013)
After the slyly beautiful World Music, Ahnnu has now released an abrasive experimental counterpoint record called Battered Sphinx that I've been obsessing over for the last week. It's a strange tribal-influenced short form piece, strange in that so much of his and other music that relies heavily on this road of influence gravitates towards the percussive and this seems to actively avoid it. There's a few reference points here worth mentioning, Rainforest Spiritual Enslavement, one of my favourite experimental projects can surely be a comparison point and interestingly at points it reminded me of The Caretaker's work in that it uses familiar samples in ever so slightly unfamiliar ways to the point they become memory haunting and disorienting. This takes a little while to warm to compared to World Music but it's a truly surreal piece of music and just as, if not more impressive.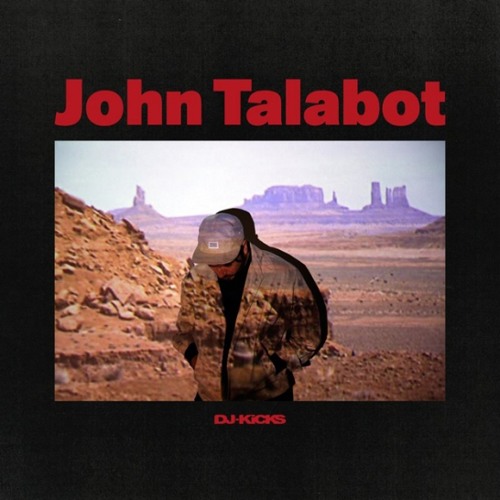 Talabot – DJ kicks (iK7 – 2013)
There's been a few notable mixes this year, Silent Servantand the incredible Segue's come to mind, and now this. The catch is this isn't really a mix, the word mix implies a throw together, a side note or even a lack of effort and this reeks of thought. It feels like a big and important moment in his career and it is as much an expression of the force Talabot has become as Fin was. Speaking of, Fin is etched into something much grander now, far grander at least that the record that I used to listen to when driving to get 7/11 snacks with my girlfriend late on weeknights. The other week I went to a yoga stuido opening and they were playing "So Will Be Now." It was hard to question their choice.
The first and only time I've seen Talabot live was pre Fin days and the only thing I knew about him was his party starting and party maintaining notoriety - he delivered but that intensity is deliberately tempered on DJ Kicks a record that shows Talabot's growth over the past few years. It is a perfectly executed demonstration of his mastery of the slow build on a grander scale. He never gets ambient, instead he builds segments of percussive textures into two or three minute blocks of melodic release and intermittently uses tracks like Round's "Glass" as moments of absolute minimal explosion. He does it perfectly of course.
There's been few bigger treats this year. A lot of people talk about Burial or Voices From The Lake as come down music, after party music, but this works far better. You don't want ambience with MDMA residue bouncing round your head, but you don't want the peak of looking into her fucking massive eyes through blinding lasers either. You want this. This delivers. My Sunday was this and my summer will be this.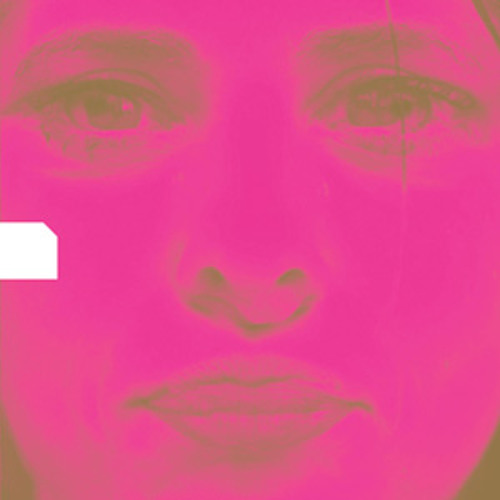 Prostitutes - Shatter and Lose (Diagonal - 2013) 
Jim Donadio's strangely named prostitutes moniker is always worth watching. Here he does what he did so well on last years hard to get a hold of Psychedelic Black. It chugs along at as a post punk techno beast for most of its runtime, not unlike some of (most of) Silent Servant's work, but at the end there's some werido house stabs that keep this whole thing a bit fucked. It's great.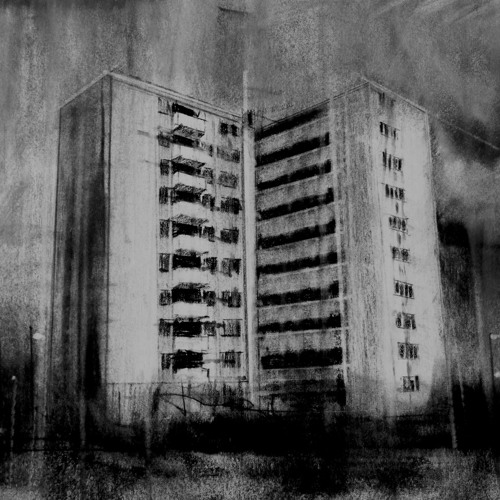 The Stranger - Watching Dead Empires In Decay (Modern Love - 2013) 
Leyland's devastating work as The Caretaker pushes and prods your memory. Watching Dead Empires In Decay is about the other direction but rooted in ideas of fate rather than "future." Communist era housing blocks that mark cities from Berlin to Melbourne are like a monument to the present or what's to come, to me, they have nothing to do with memory. Leyland agrees. They're a reminder of a future, a consideration of yourself and society and how the two are battling each other. The weakest are held up in a compressed pedestal that seems to have deadened the space around it. Le Corbusier's idea for these blocks was one of sharing, the spaces around the block would not be pale or hostile but these spaces act as a buffer zone, between society and a society where the people have far less control of their own lives. 
There's something inherently beautiful about it though, in my eyes and evidently in Leyland's eyes too. Dead Empires is some of his most rhythmic work which makes sense as it's residing on Andy Stott's techno friendly Modern Love and similar to Tim Hecker's recent movements it's also some of his most "ambient", not in the traditional sense of the word but in that it acts to distance you rather than provoke like The Caretaker did. The centrepiece here is the stunner and it's where nearly all of the beauty that Leyland compressed into this record resides. "Providence or Fate" feels like a slow decent or decline, it presses you into it. It's the moment this record needs, a human heart within a desolate giant concrete monument, a reminder they exist within them.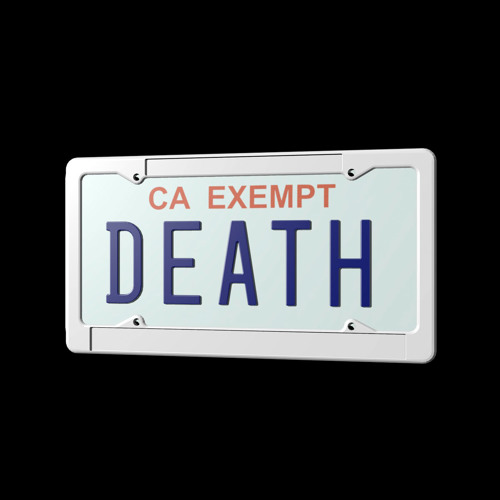 Death Grips - Government Plates (Self Released - 2013)
In before the inevitable shitstorm.
Awesome to the point of there being no point in talking about DG anymore*.
*edit* I was over excited. There's a point. Fuck who's watching.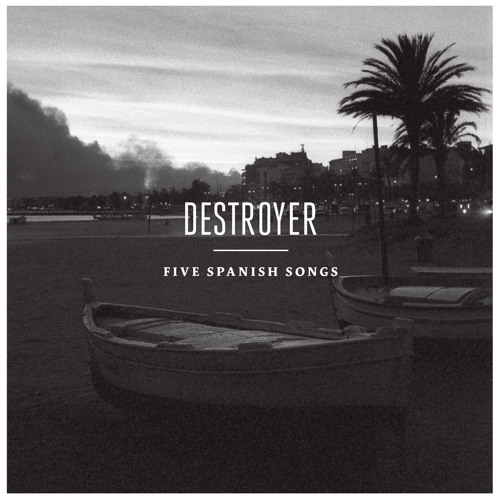 Destroyer - Five Spanish Songs (Merge – 2013)
Destroyer released my favourite record of 2011 and favourite track of 2012 which may count me as a super-fan, but even I had my doubts about this. Bejar is an independent artist if there ever was one and he fights against the likes of being included amongst the Arcade Fire, Bon Iver, Vampire Weekend etc. He's inches away from making records that have the ability to achieve similar mainstream heights, but he hates the idea of the success story.
Spanish Songs feels like a direct reaction to that whole thing on paper. Kaputt's greatest strength was its lyrics, a sea of hilarious, insufferable self-deprecation that mixed with its impeccable song writing and silky production it became charming and infinitely re-consumable. A foreign language EP is a move Bejar claimed pulled from this statement "The English language seemed spent, despicable, not easily singable. It felt over for English; good for business transactions, but that's about it." It's elitist to the point where it seems like he's almost trying to fail, or at least make something cheesy to the point of being laughed at. Listen to it just once and you realize his intentions are in reality the complete opposite.
If this was a test for the strength of his instrumental work he's passed, but it only takes one look at the third side of Kaputt to know that Bejar without vocals is already a thing that works. He uses his newest element as a strength as well, Bejar warps the unknowns that make up these words into some of his most romantic work yet, "Bye Bye" and "El Rito",strike an immediacy that's more rooted in traditional rock and roll songwriting than the synthy cocaine drool of Kaputt, but like his year ending cover of New Orders "Leave Me alone" Bejar's presence carries such a massive sonic signature you can't help but be overwhelmed by him, He resonates the ideas that these songs carry without having to spell them out for you as he did so clearly on his last record. He's a story teller and he's still managing to tell stories here without even using a language the majority of his audience will understand.